Tomato Feast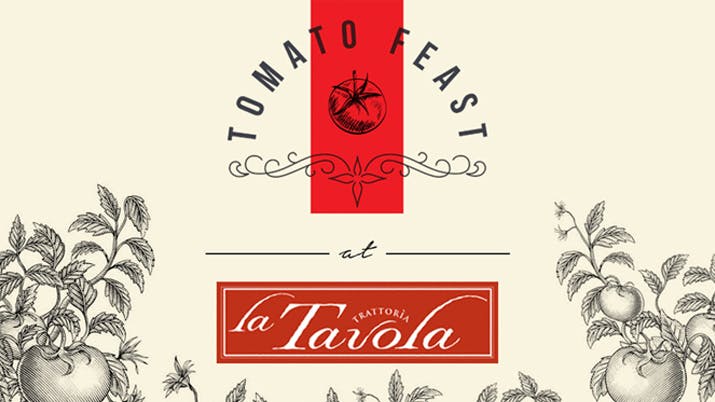 Join us from July 20th – July 30th for our annual Tomato Feast menu feature.
La Tavola's much-loved annual Tomato Feast menu arrives at the height of tomato season. Enjoy your favorite fruit-not-vegetable at peak flavor with delicious new dishes on offer.
Follow us on Instagram to see the specials and make sure you don't miss out!